Oyster Harbors Land For Sale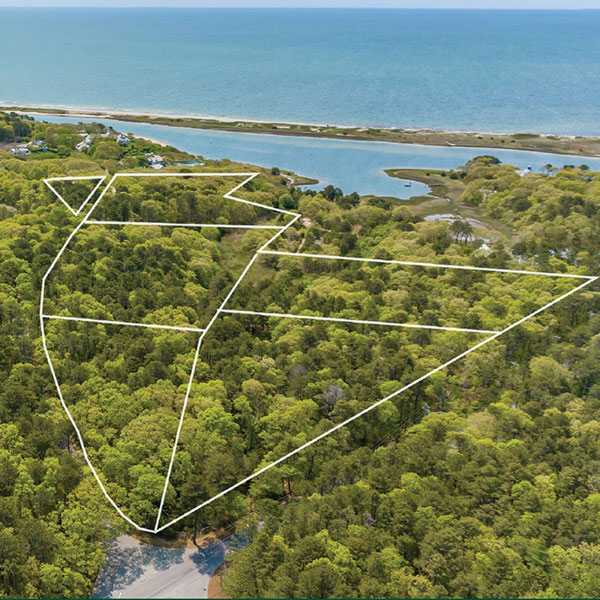 5 Parcels of Osterville Land For Sale
Possibilities Are Endless at The Cove
Exclusive location and New England coastal lifestyle come together at The Cove at Oyster Harbors. The last major undeveloped parcel on the private, gated island of Oyster Harbors on Cape Cod is a genuine rarity. Five abutting lots, each over 2 Acres, can be purchased individually or combined to create a larger estate. This land sits within the islands "gold coast", enjoying the traditional south westerly winds and surrounded by other larger estates and land trust protected acreage.
Each lot has the potential to accommodate eight or more bedrooms in one or more buildings. A pool, separate garage, gardens and athletic courts could all be designed to assure total privacy.  Osterville residents enjoy the surrounding waters of the Nantucket Sound and five bays area including beaches, golf, private clubs and a picturesque small-town community.
Lots have been partially cleared for viewing and walking tours.
A Brief History of Oyster Harbors
One of the first historical records regarding "Oyster Island", now Oyster Harbors, is when the island was sold in 1737 for 517 English pounds (≈117,000 USD today.)
For approximately 200 years the Lovell family used the island as a natural resource for "firewood, salt hay, small game and farm and pastureland." In the 1700's the Cotuit Oyster Company was given a "King's Grant" to all the
oyster beds in Cotuit Bay and to this day waters around Oyster Harbors provide some of New England's most productive shellfish habitat.
In the 1920's, just before the financial "crash", Oyster Harbors as we know it today began to take shape. Donald Ross designed the golf course and the Olmsted Brother's penned the design opposite.
Fortunately, the planned density (and polo field!) did not occur. Today the island remains a sanctuary for a small group of families lucky enough to call Oyster Harbors, "home".
The Cove | Oyster Harbors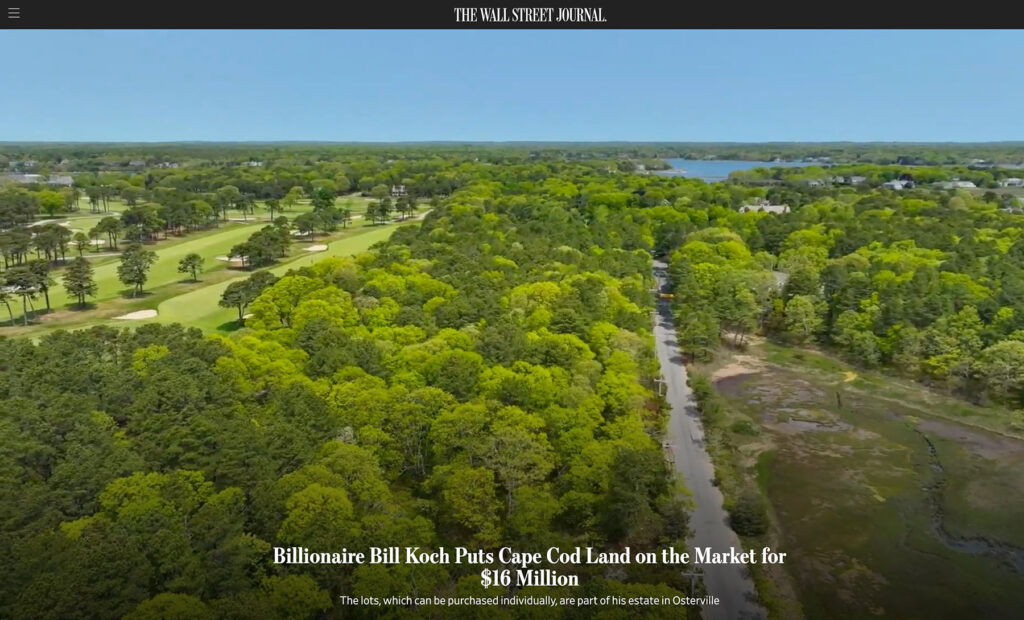 Billionaire Bill Koch Puts Cape Cod Land on the Market for $16 Million
WALL STREET JOURNAL HOME, MAY 30, 2023 – The 83-year-old billionaire now owns at least 40 acres on Cape Cod, including a waterfront compound in Osterville containing five houses. He is putting a portion of his estate—about 11 acres of vacant land—on the market for a combined $16 million.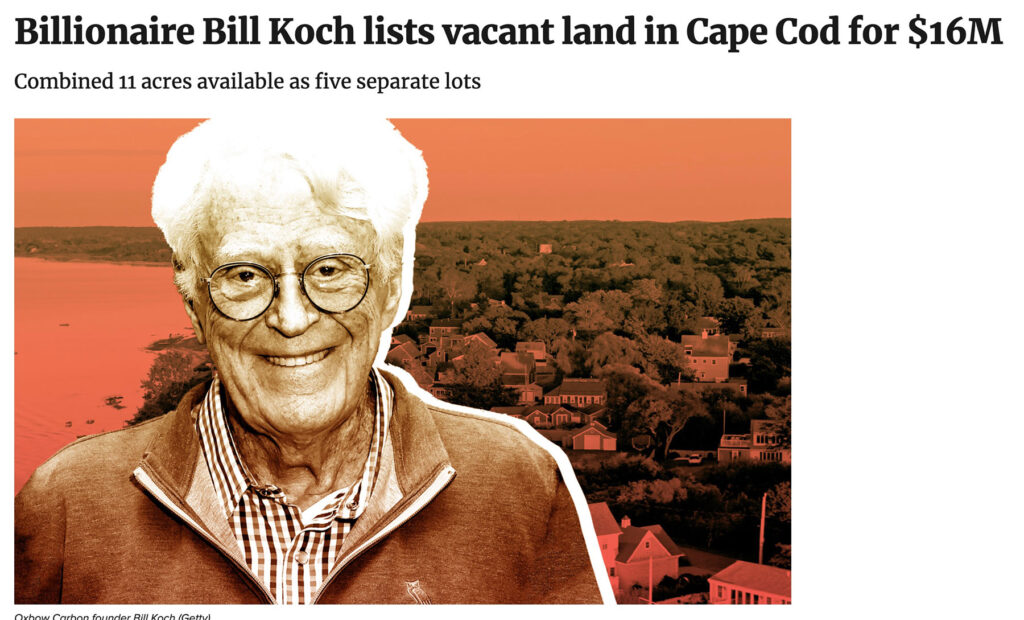 THE REAL DEAL, June 3, 2023 – What's about a dozen acres of empty land worth to a billionaire? In the eyes of Bill Koch, it's worth $16 million.
The Oxbow Carbon founder and son of Koch Industries founder listed 11 acres of vacant land in Cape Cod, the Wall Street Journal reported. While the five lots could be had for $16 million combined, buyers are also able to snap the parcels up individually for between $3 million and $3.5 million each.